Austin has long been a bastion for the offbeat. Home of the Cathedral of Junk, Hope Outdoor Gallery, and Peter Pan Mini-Golf. Birthplace of modern roller derby, and the venerable Texas Roller Girls. Pilgrimage for film & music lovers from everywhere attending the famous SXSW festival. Austin is one of the most diverse, artistic, and inventive communities in the world. Their rallying cry, "Keep Austin Weird," is a seeming contrast from the more conservative ethos of the rest of Texas.
With the onset of the tech boom, perhaps the tag phrase will be slightly tweaked to "Keep Austin Wired," as computer engineers and logicians move in beside Austin's artist communities. Forbes Magazine has declared Austin a tech boomtown and predicts that it will become the next Silicon Valley Tech Hub. While not exactly weird, the technologically inclined are experimenting, disrupting, and innovating much like an artist might. If you work in the medium of 1's and 0's, Austin has some strong draws attracting the best and brightest.
1. Talent pool
Tech giants like Dell, IBM, Apple, Oracle, SolarWinds, Epicor, HomeAway, vmware, and rackspace, have established a critical mass of high tech talent in the region. The spillover sustains and supports smaller start-ups with dreams of grandeur; companies like Virtuix, SkillsFund, FoundersCard, Student Loan Genius, PopUp Play, Jackrabbit Mobile, Reaction, Snaptrends, Silvercar, and Verb, to name a few. As these companies and many like them expand and secure funding, the Austin tech scene's magnetic pull grows stronger for even more technologically inclined minds across the country. But it's not just a brain-gain; Austin has plenty of homegrown talent thanks to the University of Texas at Austin. UT has leaned in to innovation and is at the forefront of programs that will advance technology in a number of fields.
2. Lower costs
Young people have good reasons to want to set up shop in Austin. While not 'cheap' it has a much lower cost of living than San Francisco, a comparable silicon-laden tech hub. And techie Austinites keep more of what they earn thanks to Texas' lack of an individual income tax.
3. The food
It's not just high career aspirations and low costs that attract people to Austin.The BBQ is so good that some places regularly run out of food. But beyond the Texas staples of cornbread, mesquite-drenched ribs, and Tex-Mex, Austin is a world-class foodie town, catering to just about any taste under the sun. Vegetarians, burger-fanatics, fine-diners, and even those who prefer to enjoy a meal in the company of cats will all find much to love about Austin's food scene.
4. The nightlife
All those spicy and mesquite flavours makes folks mighty thirsty, driving them to hot spots like 6th Street and Rainey Street, as well as bars off the beaten path like Firehouse Lounge, HandleBar, and The Ginger Man. Austin's nightlife rivals that of cities like New Orleans and Nashville.
5. The music
You can't talk about Austin without talking about music. Austin is the Live Music Capital of the World, and it's not just because of SXSW and the Austin City Limits Music Festival. It's because of the every day live music venues, pumping out tunes and entertaining crowds with world-class talent every night, year-round. Places like The Continental Club, and Antone's are immortalized in film and steeped in the mythos of legendary musicians. Other notable venues include The White Horse, Sahara Lounge, Elephant Room, Ginny's Little Longhorn Saloon, The Paramount, Hole in the Wall, and Beer Land.
6. The beer
Austin's craft brewing scene is thriving, offering no shortage of places to grab a locally brewed beer. One of our favorites is the Jester King, a farmhouse brewery just outside the city that offers over 70 different beers, nearly every single one of them unlike anything you've ever tasted before. In the city, our pick is Craft Pride, featuring great beers on tap, a large patio, and a food truck in the back yard serving authentic Detroit-style pizza (yes, that's a thing, and yes, it's delicious)
7. Outdoor life
Much as you may be surprised by the diversity of food offered in Austin, the natural environment isn't what one first envisions when thinking of Texas. Far from the dry, flat, cactus-laden landscape you may be picturing, Austin is in the heart of Texas Hill-Country, with plenty of rolling green, lots of water, and, well, cacti. Ladybird lake, a reservoir of the Colorado river, cuts right through the heart of Austin's downtown, providing a scenic venue for kayaking, canoeing, and paddle-boarding.   Right next door is the beautiful Zilker Park, which includes Barton Springs, a major attraction for swimmers. Miles of running and biking trails help explain why Austin consistently ranks among the fittest cities in the country.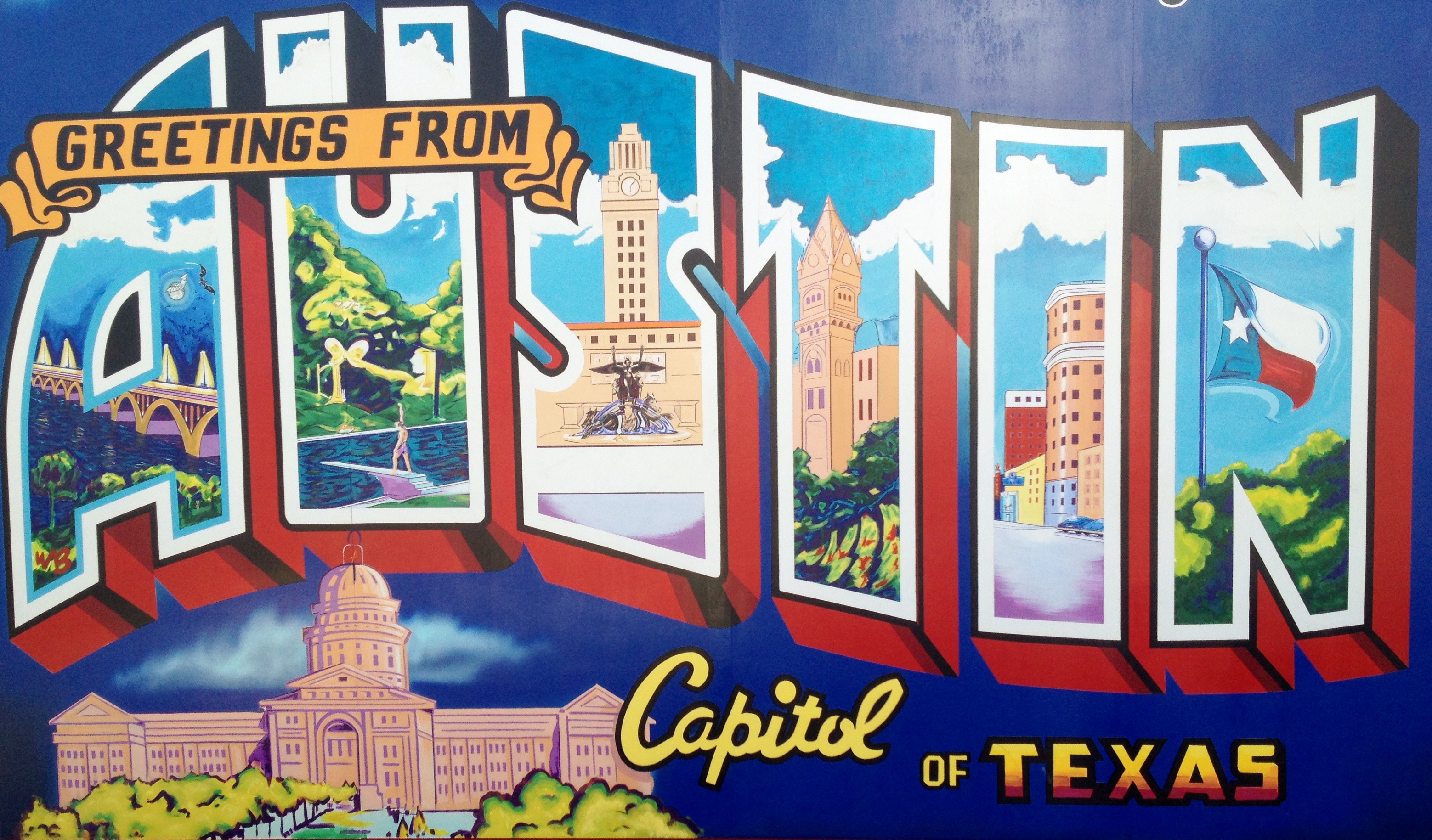 In the end, the cause of Austin's tech boom largely boils down to a matter of supply and demand. Computer programming jobs are growing at twice the National average for all other jobs, and by 2020 it's projected there will be 1 million more computer-science related jobs than college graduates qualified to fill them. The best and brightest in tech are highly sought after, and can pick and choose where they'd like to work, live, and play. Increasingly, more and more of them are choosing Austin's wonderfully eclectic mix of music, art, food, and lifestyle.
Indirectly, that's what brought us to Austin as well. With our flagship location smack-dab in the middle of Canada's Silicon Valley, we've become a leader in creating video marketing content for a high tech companies, and saw an opportunity to do the same for Austin's tech giants (and giants-to-be). It doesn't hurt that Austin averages 80 degrees in the middle of February. Plus, any city that has a statue of both Willie Nelson and Stevie Ray Vaughan is all right, all right, all right by us.
Austin has all the ingredients necessary to make the American dream come true for artists and tech companies alike. Add a sprinkling of honkey-tonks, cowboy culture, football prowess, and a commitment to keep Austin weird – or at least wired – and it's easy to see why Austin is truly the land of opportunity for tech.